You Are the Ocean
---
"You Are the Ocean" is a new media art installation where a participant's brainwaves control a projected ocean simulation. It began traveling to national and international art exhibitions in 2018.
Collaborative Art
This project was a collaboration with Dr. Özge Samanci, a new media artist and Northwestern professor in the Radio, Television, and Film Department. In early 2017, we started the project based on an idea she had for an interactive piece that would symbolize humanity's connection to nature. The installation demonstrates that human thinking has a direct impact on the environment.

Installation view at FILE 2018 in São Paulo, Brazil. The projection spans 30 feet, encompassing the entire wall.

Photo: Camila Picolo
---
Programming an ocean
I was in charge of all programming and implementation for the installation. I built the project using the Unity Game Engine and C#. The installation uses the Neurosky Mindwave, a consumer-oriented neuroheadset we chose for its inexpensiveness and ease of use. A single participant wears the neuroheadset, which measures their general level of focus. The more focus they have, the stormier the ocean becomes. The project was funded by the Undergraduate Research Assistant Program.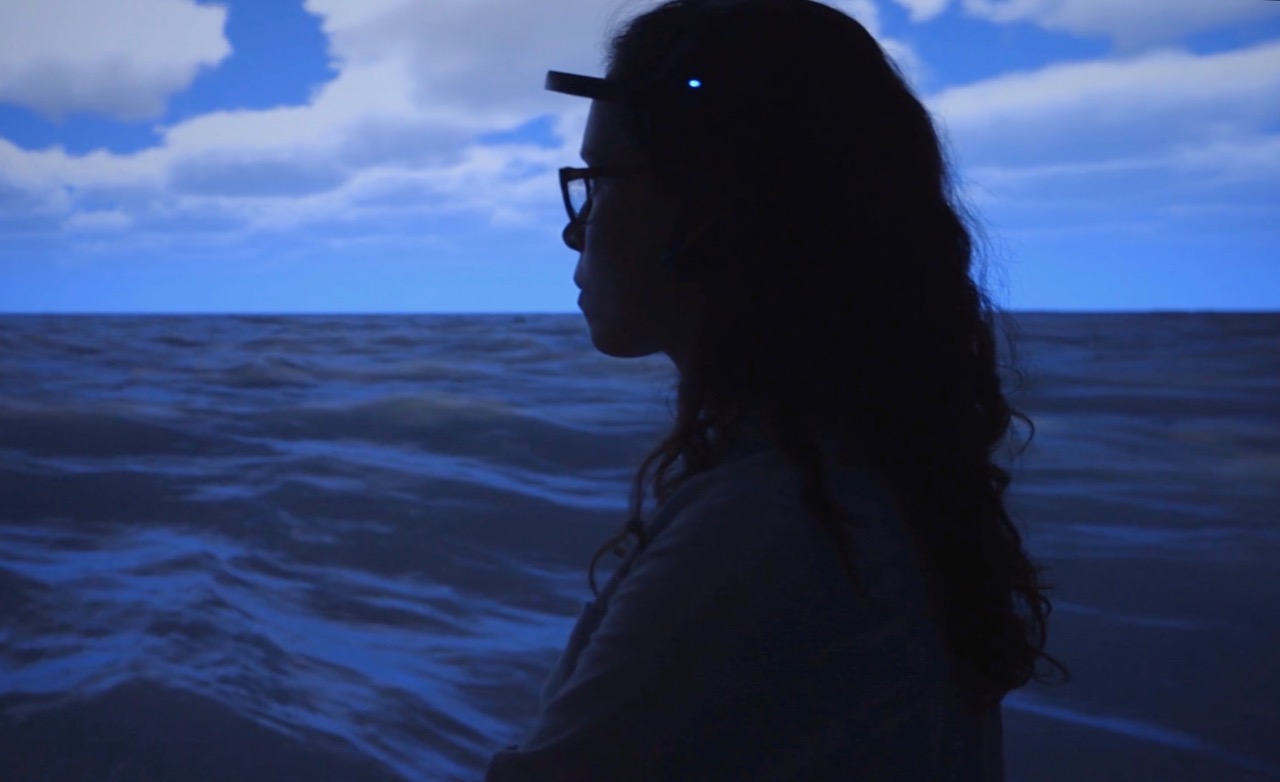 A participant wears the neuroheadset, allowing her to control the ocean's storminess with her focus.

---
Dr. Samanci and I worked in close collaboration, meeting often to refine the installation's design and direction. I spent much of my time working to make the ocean and sky as photorealistic as possible given the constraints of real-time rendering.
In August 2017, we filmed the demo video for the final project, which you can watch at the top of the page. In this video, you'll see how the installation works and the wonderful ways a person's thoughts can turn an ocean from calm to stormy. Since filming the video, the project has become quite a success, traveling to many selective exhibitions around the world.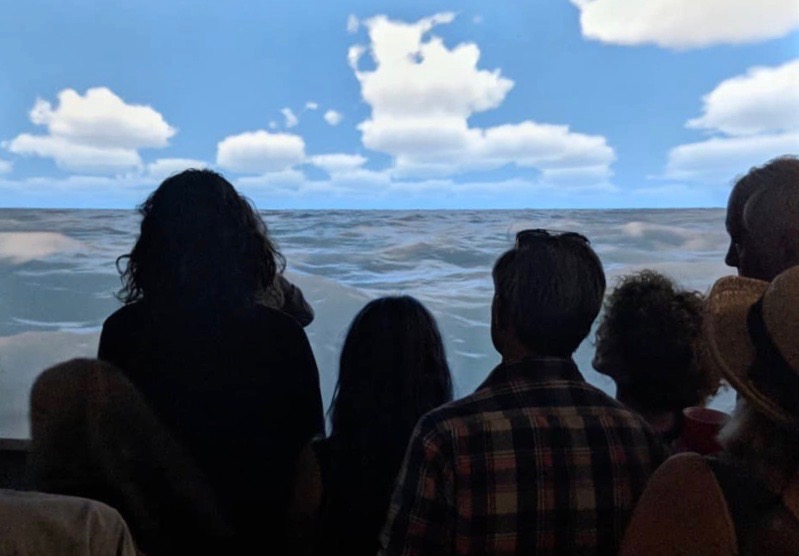 A crowd views the installation at Currents New Media in Santa Fe, NM.
---
Exhibitions
Publications
Dr. Samanci and I wrote an article about "You Are the Ocean" for our exhibition at the Creativity & Cognition conference sponsored by ACM SIGCHI. Read the article to learn more about the artistic motivation, technical implementation, and participant interaction for the installation.
We also wrote a shorter article for Leonardo, a journal at the intersection of the arts, science, and technology, published by The MIT Press. It debuted at SIGGRAPH 2018, the world's largest computer graphics conference.
Citations:
Özge Samanci and Gabriel Caniglia. You Are the Ocean. Leonardo, Volume 51, Issue 4, MIT Press.
Özge Samanci and Gabriel Caniglia. You are the Ocean: Interactive Installation. In Proceedings of the 2019 Conference on Creativity and Cognition (C&C '19). ACM, New York, NY, USA, 414-421.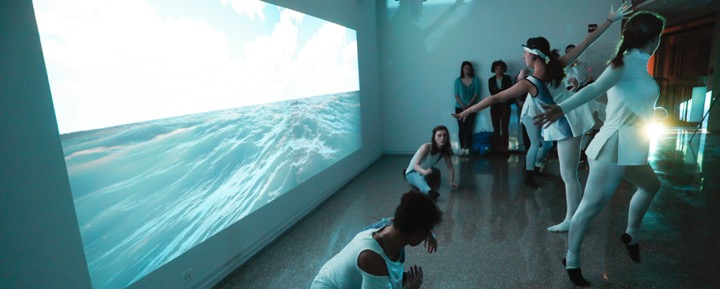 Our installation at CommFest in Evanston, IL was accompanied by an improvisational dance performance.

Photo: Jasmin Shah/Northwestern University School of Communication
---
In the News